About This Project
A high-end lighting shop specialising in art deco design approached us to ask if we could look at designing and manufacturing a range of deco table lights for them.
After looking at some of their samples and speaking with them we had a clear idea of the type of creation they were after and came back to our studio to work on them.  These drawings were made in solid works as this was the ideal way to draw and design something of this type.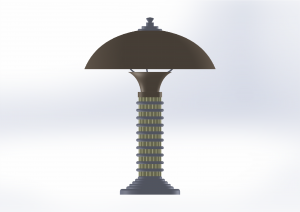 The client was delighted with the finished creation.  We designed the lamp so it could easily be modified and also parts of the lamp could be interchanged with other designs we were working on, all the parts were designed to be assembled quickly and to enable us to modify the colours very easily.
All the parts which had previously been drawn on solid works software were then printed on a 3D printer as the plastic parts could then be used as tooling for sand casting.  Creating parts in this way massively speeds up the casting process and reduces the manufacturing costs, which enables us to bring a fixture to the market at a reduced cost.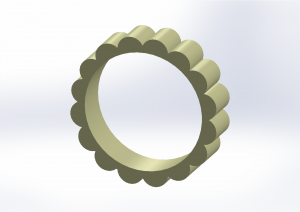 The shade was then spun from a sheet of brass.  All parts are then polished and plated in nickel or powder coated as required.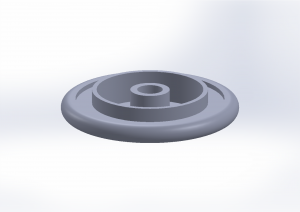 The client now has a stunning range of art deco lights available in his shop.  These have proved a very popular design and we have been asked to manufacture a further batch for the client.